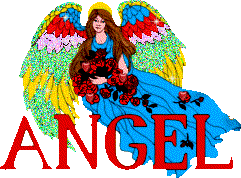 Your guiding angel today is:
The Angel of Cleansing Dreams.

Angelic advice: The sweetness of sleep and refreshment is a
new gift every day. There is much joy in embracing the
fantastic messages which play in
our mind's eye

as we slumber.
Relax and let go and watch
another reality unfold.
Your angels wish you joy in:
Kaleidoscopes
of the mind
Here is a small graphic for linking
Please use the link below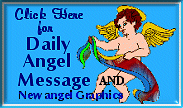 http://puddledancer.tripod.com/angmessageopen.html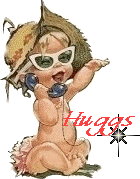 Many Blessing To You
e-mail me :-)